Battle Clan Beast is the first event of day in game as of the moment.
Event runs from 12:59 to 13:30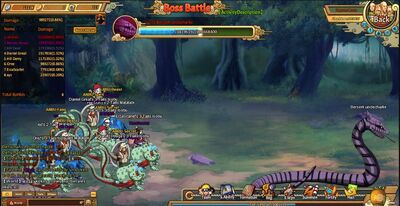 Players who join the event can gain silver and experience.
Top 10 players will also gain S.Abilty, Material Chests, and a large amount of Silver.
IGN:Orez
Sever: 243 [Mantis]
Ad blocker interference detected!
Wikia is a free-to-use site that makes money from advertising. We have a modified experience for viewers using ad blockers

Wikia is not accessible if you've made further modifications. Remove the custom ad blocker rule(s) and the page will load as expected.